CVMBS Annual Conference - March 27-28, 2021
COMING SOON! — Registration will be available once more details have been finalized.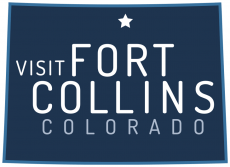 Visit Fort Collins
Northern Colorado and the City of Fort Collins offer many great indoor and outdoor activities to explore. Check out the interactive Visit Fort Collins calendar below to explore more great events, food, and local places to explore.
Beer and Bike Tours
Beer and Bike Tours
Bob Williams
970-201-1085
bob@beerandbiketours.com
Mountain Biking
Front Range Ride Guides
Nick Markiewicz
720-470-1627
nick@frontrangerideguides.com
Rafting
A Wanderlust Adventure
Contact: Bob Klein
970-482-1995
info@awanderlustadventure.com
Hiking
Larimer County Naturalists
Andy Grinstead
970-619-4565
Next Adventure Company
720-441-3390
info@nextadventurecompany.com
Refund and Cancellation Policy
Course cancellation could occur if registrations fail to meet minimum numbers 30 days prior to the course.
If a course is canceled for any reason, we are not responsible for any charges related to travel.
Refunds are available for cancellations made 35 days prior to the beginning of the course. Cancellations less than 35 days before a course are nonrefundable but may be partially transferrable to a future course.
We're looking for feedback on the kinds of courses Veterinary Professionals are interested in taking. Fill out our survey here.